About Pictou
Been in the car all day? Don't want to drive any more? Don't worry...the Evening Sail is a leisurely 10 minute walk to historic downtown Pictou and the town's waterfront. Dining, live entertainment, shopping and more importantly, ice cream, are only a short stroll away. Just remember that Pictou is built on a hill...it's a 10 minute walk there...but a 15 minute walk back. Better make it a double scoop so you have lots of energy for the trek home. Click HERE to read more about the town of Pictou.
---
Daytrips

While its easy to find things to do within walking distance, there's a world (or at least a province) of possibilities within a day's drive of the Evening Sail. Check out day long adventures like the Magical History Tour or the follow the Scottish Trail. More...
---

Beaches
Forget about the Bridges of Madison County and while away a sunny summer's day at one of the Beaches of Pictou County...or Colchester County or Antigonish County for that matter. Municipal boundaries aside, there are over 20 lovely beaches from Amherst to Cape Breton. Caribou Beach, my personal favourite, is only 10 minutes from our front door, and offers the best of both worlds. More...
---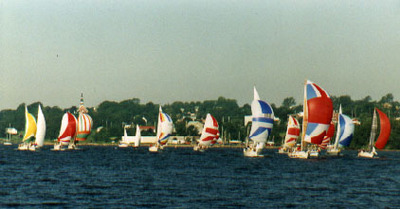 Outdoor Adventure
Are you one of those adventurous souls who doesn't want to spend their whole vacation in the car? Even if you just want to stretch your legs and breathe a little fresh air, then Pictou is the place for you. With nearby golfing, sailing, hiking, tidal bore rafting, sea kayaking and swimming, there's adventure around every corner. More...
---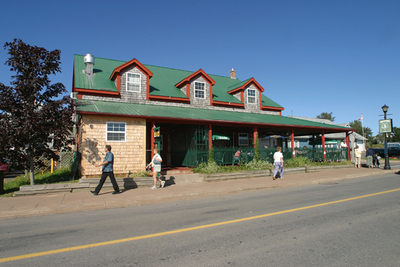 Dining
Nova Scotia is, of course, known for it's seafood, and the restaurants in and around Pictou will not disappoint! From fine dining to Mom & Pop style eateries, we have it all. More...
---
Geneology
Is there a MacDonald in your family? How about a MacIsaac? If you have even a little Scottish in you, chances are someone in your not so distant past landed in Pictou. More...