Welcome To Pictou, Nova Scotia!
The Birthplace of New Scotland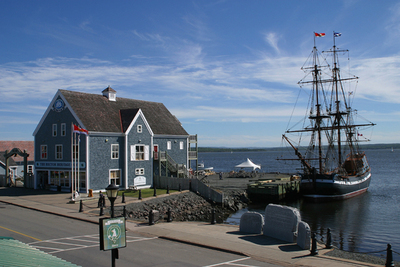 Been in the car all day? Don't want to drive any more? Don't worry...the Evening Sail is a leisurely 10 minute walk to historic downtown Pictou and the town's waterfront. Dining, live entertainment, shopping and more importantly, ice cream, are only a short stroll away. Just remember that Pictou is built on a hill...it's a 10 minute walk there...but a 15 minute walk back. Better make it a double scoop so you have lots of energy for the trek home.
---
Things To Do In Pictou
From the Hector Heritage Quay (pronounced key) to the Weekend Market, Pictou has lots of seasonal and year-long activities to keep you busy...Read More...
---
The History of Pictou
The town of Pictou has been welcoming tourists since the late 90's...the 1390's that is...since the Orkney Island's Prince Henry Sinclair first dropped by for a look-see. Permanent settlers took a little longer...Read More...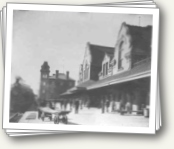 ---
A Walking Tour Of Pictou
Step out the front door and head to your left, down the hill and towards Pictou's historic downtown and waterfront ...Read More...